WAGA offers a wide variety of validation services that meet FDA, ICH, and many European standards. Although our primary focus is on that of the pharmaceutical and biologics industries, we also perform many required studies for food and beverage, cosmetic, industrial, and medical device companies as well.
What is Validation
Validation is a process of establishing documentary evidence demonstrating that a procedure, process, or activity carried out in production or testing maintains the desired level of compliance at all stages. In Pharma Industry it is very important apart from final testing and compliance of product with standard that the process adapted to produce itself must assure that process will consistently produce the expected results. Here the desired results are established in terms of specifications for out come of the process. Qualification of systems and equipment is therefore a part of process of validation. It is a requirement of food and drug, pharmaceutical regulating agencies like FDA's good manufacturing practices guidelines. Since a wide variety of procedures, processes, and activities need to be validated, the field of validation is divided into a number of subsections.
Why Use Validation Service
FDA, or any other food and drugs regulatory agency around the globe not only ask for a product that meets its specification but also require a process, procedures, intermediate stages of inspections, and testing adopted during manufacturing are designed such that when they are adopted they produce consistently similar, reproducible, desired results which meet the quality standard of product being manufactured, such procedures are developed through the process of validation. This is to maintain and assure a higher degree of quality of food and drug products. Validation is "Establishing documented evidence that provides a high degree of assurance that a specific process will consistently produce a product meeting its pre-determined specifications and quality attributes.". A properly designed system will provide a high degree of assurance that every step, process, and change has been properly evaluated before its implementation. Testing a sample of a final product is not considered sufficient evidence that every product within a batch meets the required specification.
The Validation Master Plan
The Validation Master Plan is a document that describes how and when the validation program will be executed in a facility. Even though it is not mandatory, it is the document that outlines the principles involved in the qualification of a facility, defines the areas and systems to be validated and provides a written program for achieving and maintaining a qualified facility with validated processes. It is the foundation for the validation program and should include process validation, facility and utility qualification and validation, equipment qualification, cleaning and computer validation. The regulations also set out an expectation that the different parts of the production process are well defined and controlled, such that the results of that production will not substantially change over time.

"We verify that the equipment does what the manufacturer says it will do!"

In order to prove that a piece of equipment is performing consistently, we perform IOPQ testing. These initials stand for: Installation Qualification (IQ): This verifies that the unit is installed properly. We will check voltage, proper leveling, etc. We do not install the equipment as part of the IQ. Operational Qualification (OQ): This is when we test all of the features of a unit such as the control panel, any on and off switches, alarms and 24-hour mapping for temperature units. For non-temperature units we test other features like rotation for centrifuges, pH units for pH meters, and weighing accuracies for balances. Performance Qualification (PQ): This is what we test to ensure that the unit operates as the customer requires it to work. This is customer specific and will require our team working with yours to define the scope of work.

We have decades of industry experience in the fields of validation, calibration and analytical instrumentation. We are focused on a partnership with our customers to enhance the customer experience. Our expertise is vast including expertise for small jobs with a single piece of equipment or large scale remediation project with hundreds of instruments.

Our team is always here to provide you fast and responsive service with problems addressed on the first call. We are available for every step of the customer process. Our strategy is focused on delivering a first- class customer service experience. We pride ourselves on being FLEXIBLE. We adapt to our client-specific needs and exceed their expectations with the quality and competency of our specialists.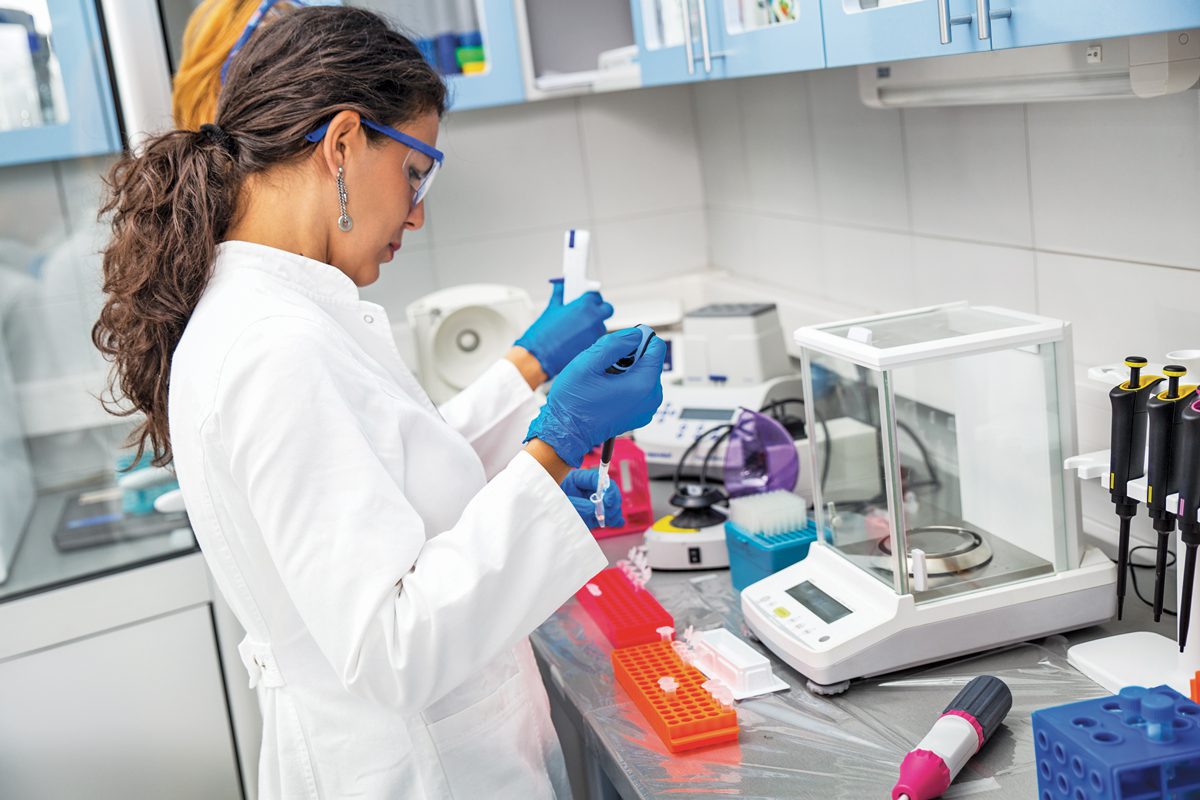 Lab Equipment Validation
Equipment Validation is a process that verifies whether an instrument performs according to its intended purpose, meeting predetermined specifications and requirements consistently. WAGA Validation Services are driven by customer requirements that outline the overall validation process, which can include specific testing phases within our qualifications.

WAGA validation expertise covers a variety of laboratory equipment. We perform installation and operational qualifications on the following:

Balances ' qualifications Centrifuges ' testing for control, RPM, time, and temperature Osmometers ' measurement of osmolality over full scale and testing of controller functionality Spectrophotometers ' qualifications associated with wavelength accuracy and linearity, photometric linearity, etc., using holmium oxide, potassium chloride and other filters Melting Point Apparatus ' verification of multiple melting point accuracies over full-scale range

During our laboratory equipment qualifications, we use traceable and, in some cases, 17025-accredited standards.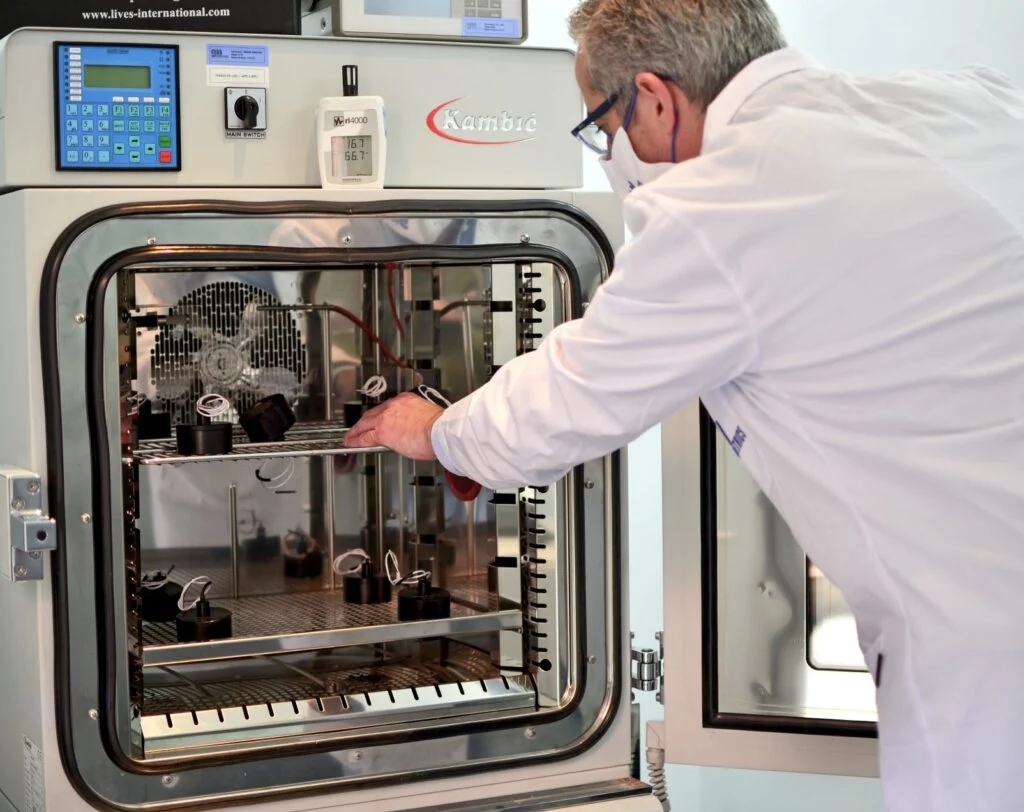 Temperature Mapping Validation
WAGA delivers optimized validation by custom designing a protocol for each client to ensure the organization complies with the necessary FDA, ICH, GMP, ASTM, GLP, or Other Regulations standards. Each custom protocol is reviewed and approved before our technicians arrive on-site, allowing for an efficient, consistent process that includes:
24-hour loaded, empty, or as-is mapping
Open-door and power-failure recovery studies
Calibration of pressure gauges and temperature probes
Conduct loop calibrations with in-line recorders, building monitoring systems, and digital display
Book our Calibration Services
If you would like a quote or further information about our SLAB Calibration Services, please click here to contact us and arrange an appointment. We look forward to being of assistance.