WAGA provides full-service calibrations for your hand tools, dimensional inspection, and repair services. We are certified to calibrate many hand tools, ensuring that your tools function accurately. Our Calibrations lab upholds standards of precision and accuracy that our clients have come to rely upon for the past ten years. WAGA is approved by multiple major Textile, Government, Defense and Food Industry companies, and our data is directly accredited by Sri Lanka Accreditation Board (SLAB).
Measure with precision
Covering a variety of manual and digital measurement devices and gauges, our experienced technicians can ensure that your tools are working accurately giving you the right readings.

Maintain measurement standards Our laboratory can perform a calibration on a wide spectrum of measuring devices including Calipers, rules, a variety of gauges, gauge blocks, micrometers and much more.

Micrometre Calibration
WAGA offers various services, including micrometre calibration and multiple discipline calibration labs. WAGA is a leading resource for companies and industries needing to calibrate their precision equipment in a professional lab or onsite.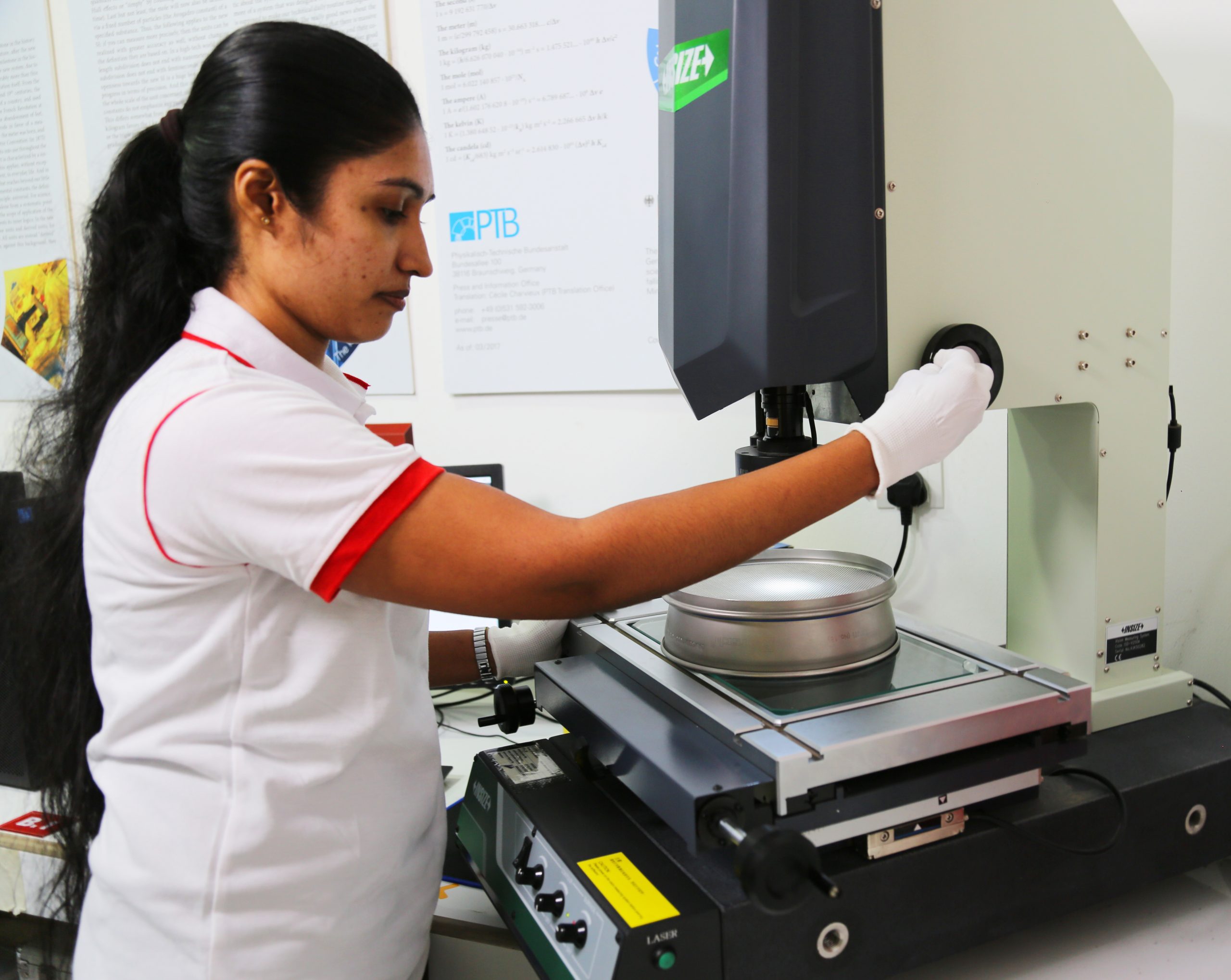 Test Sieve Calibration
Test sieves are measuring devices used to determine the size and size distribution of particles in a material sample using wire mesh of different openings to separate particles of different sizes. Test sieves usually consist of wire mesh held in a frame. In most laboratory applications, the frame is round and is made from stainless steel or brass. The standard frame sizes are 3-, 6-, 8-, 10-, or 12-in. diam and their metric equivalents. The woven mesh can be made of stainless steel, brass, or bronze. For most applications stainless steel is the most common material used. Quality control of the sieving process is essential, and for people involved in material processing and particle characterization, sieve calibration can be a confusing topic. Since working sieves are used daily for tests, they are also cleaned regularly. Although frequent use can cause changes in mesh openings, much of the damage sustained to working sieves occurs during cleaning. Often, the operator hurries to clear the mesh of residual particles by strongly tapping the frame. This tapping can distort the mesh. Operators also use brushes to remove residual particles after a test. This process often distorts sections of the sieve mesh. These alterations of the sieve will change the results obtained in subsequent tests, hence the need for calibration.WAGA offers premium test sieve analysis and calibration services to ensure the performance of test sieves for quality control programs. Our services are applicable for both new and in-use test sieves.
Feeler Gauge Calibration
WAGA can perform Feeler Gage calibration in our state-of-the-art calibration laboratories. Feeler gauges are thickness gauges used to measure small gaps between surfaces. The tool has several blades or leaves at varying specified thicknesses. Feeler gauges are typically made of stainless or tempered steel to prevent rusting.

Dial Indicator Calibration
WAGA performs dial indicator calibrations for multiple industries. Our calibration experts help verify the accuracy of dial indicators and make adjustments as necessary so they meet the applicable codes and standards. Dial indicators are utilized to display relatively small measurements within scientific, manufacturing, and other industries. For instance, they are often used to check the precision of critical dimensions during the manufacturing process. However, dial indicators can experience wear and become less effective over time. Conducting periodic calibrations on these indicators is essential in maintaining the accuracy and consistency of their measurements. Our experts provide calibration services both in our lab and onsite.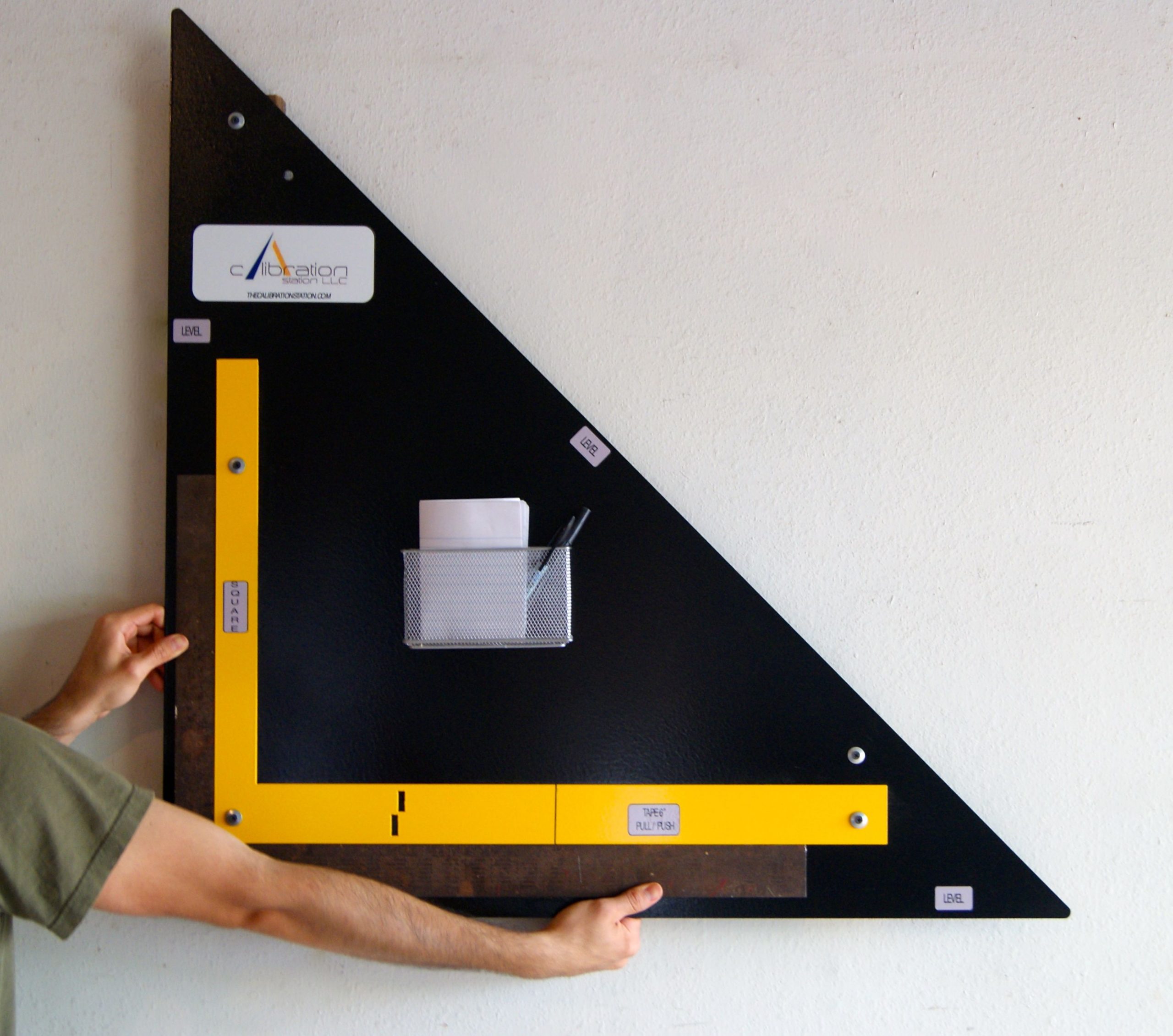 Tape Mesure calibration
WAGA Calibration performs tape measure calibration as part of our extensive calibration capabilities. Many industries rely on accurate measurements in their daily operations. However, incorrect or inconsistent data from uncalibrated tape measures can result in more significant issues – unnecessarily adding time and cost to a project. Tape measures can lose accuracy due to wear and tear, erasure of painted markings, nicks and scratches, and blade wear on the leading edge. Through our calibration services, ATS ensures that our clients' measuring equipment meets their individual needs while satisfying industry standards.

Cylindrical ring Gauge Calibration
Cylindrical ring gage calibration is a critical process for anyone looking to use these pieces of equipment in their inspection services. They can be used as Go/No-go gages to inspect the outside diameter of a rod or shaft. The WAGA calibration lab can handle X, XX, XXX, Y, Z, and ZZ tolerances and any customer tolerances.
Why Choose WAGA
At WAGA, we understand that time away from your equipment leads to lost productivity, particularly if your equipment is used day-to-day in your work. That's why we aim to calibrate and return your equipment as quickly as possible. We also offer a variety of flexible delivery options, including a pick-up and drop-off service, or you can send us your equipment directly. Interested in getting your measurement and dimensional tools calibrated? Give us a call or use the contact form on this page to get in touch.

WAGA is an environmentally controlled room set at 20° C with a +/- 1-degree variance. We also keep this room humidity controlled at 40-60% resting humidity. All gages are cleaned and set in the room to stabilize at temperature for a minimum of 24 hours before testing to ensure accurate readings.
Book our Calibration Services
If you would like a quote or further information about our SLAB Calibration Services, please click here to contact us and arrange an appointment. We look forward to being of assistance.
Types of measurement & dimensional equipment