Optical Test Equipment Calibration Services
Light Booth Calibration
There are many ways that your business will benefit by using our calibration services. For example, when appearance issues arise, there is much wasted time determining the problem. It's all about quality; appearance is the first element of the quality process. The First Impression does count. Our Calibration Service will save you time by eliminating the guesswork. It either matches, or it doesn't fall under the correct light. It will also save you money on scrap by reducing the number of samples sent back and forth between customers and suppliers.
Why do you need to calibrate your light Booth on Reguler Basis?
Colour is the reflection of light. To produce the colour you see. That colour must be present in the spectrum of the lights being used. You may hear someone say, "it's too RED, but I don't see it". You may not see it because your light spectrum is not producing that colour, or at least enough of it. We Calibrate your lights to have the correct Color or Color Temperature as it is called. Again, you won't see it on your sample if it isn't in the spectrum. Over time and usage, the colour output of the lamps falls out of spec. This will cause sample colours to appear different from your customers or suppliers. Calibration eliminates the uncertainty of whether or not the colour sample you are viewing is correct.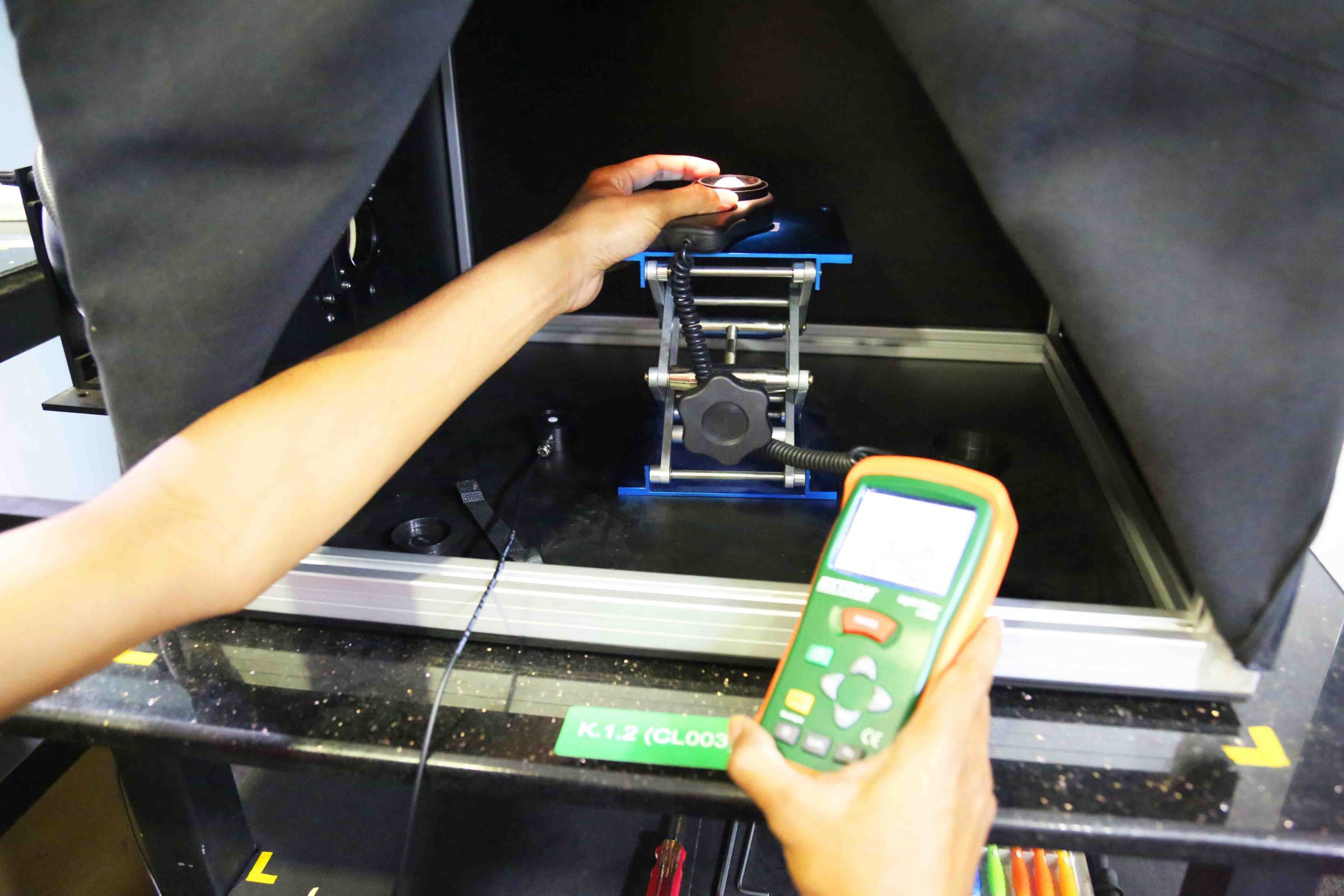 Lightmeter and LUX Meter Calibrarion Service
A lightmeter is, quite simply, a device used to measure illuminance, or the amount of light. Lightmeters are also known as luxmeters or illuminance meters. A lightmeter comprises a detector, an amplifier circuit and a display. The detector is typically made of silicon and located behind one or more coloured filters to match its response to that of the eye. Light meters are used in a number of industries, including: photography, occupational health and safety, lighting laboratories, lighting designers. In lighting design and OH&S a lightmeter is used to measure the illuminance levels in workplaces. In photography, a light meter is often used to determine the proper exposure.

Our in-house calibration laboratory offers accradited calibration services on all standard LUX meters.
Advantages of Selecting WAGA to Calibrate Your Optical Test and Measurement Instruments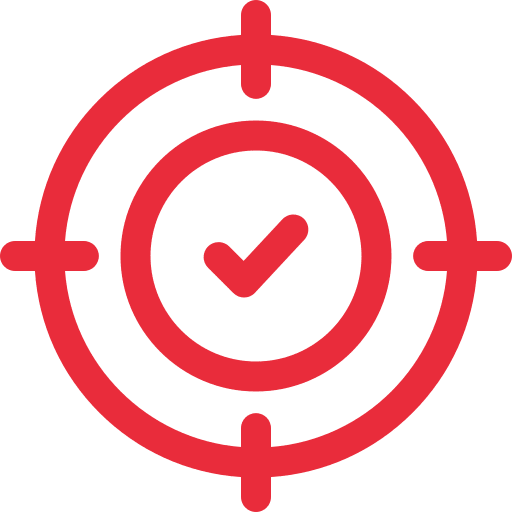 Provide repeatable accuracy, saving time, money, materials, and labor.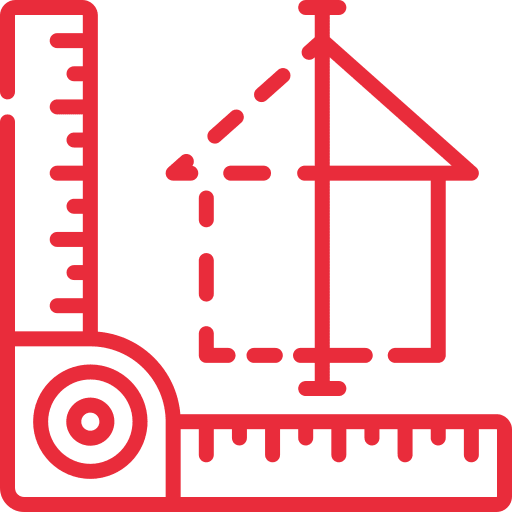 Calibrating your precision test and measurement instruments is the easiest way to avoid errors.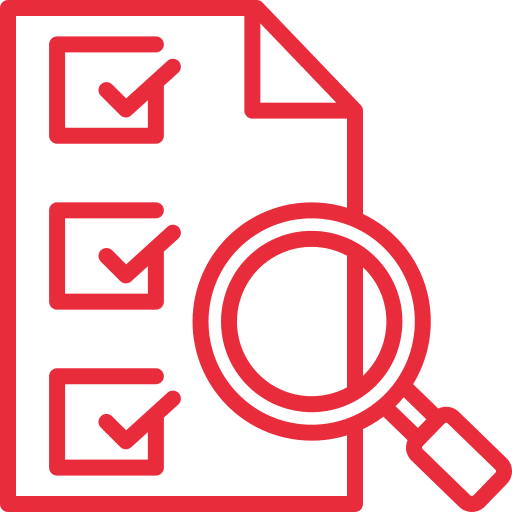 Meet regulatory compliance requirements.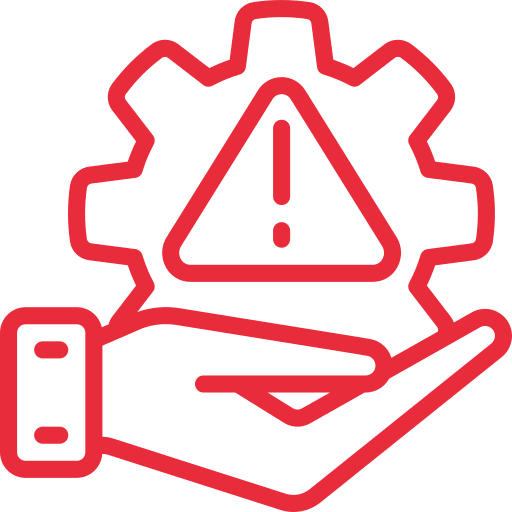 Reduce the risk of products failing in service.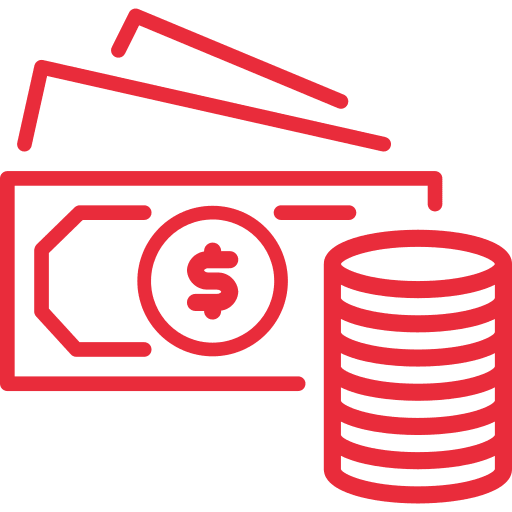 Save money from warranty and rework costs.
All customers will receive an Internationally Valid Certificate of Accredited Calibration, with data and a calibration sticker affixed to the unit, at no extra charge. All work is traceable and Accredited to SLAB/ ISO 17025The safest way forward is to use the services of a SLAB-accredited laboratory, which will prove A laboratory's staff, technical capabilities and management systems have been independently audited and certified to ISO/IEC17025.

By so doing, you will have confidence that the laboratory has the necessary equipment, management systems, technical competence and impartiality to deliver traceable and valid calibration or service results consistently.

WAGA isn't a Calibration Laboratory—our Islandwide service departments take care of all repairs. WAGA is an on-site maintenance service Provider available on a regular schedule for your Light Booth Services. Wherever you are located, it is a practical, cost-effective way to ensure your instruments maintain proper working performance. The WAGA team of highly qualified, trained technicians evaluate each machine's conformity to applicable industry standards.
Book our Calibration Services
If you would like a quote or further information about our SLAB Calibration Services, please click here to contact us and arrange an appointment. We look forward to being of assistance.